Mistakes A Growing Businessman Does without proper Tools
Smart people always write checks than paying with credit card or ACH.  On check at Memo part, you can clearly write what that check was given for, Which is not Possible on Cards and ACH. The memo is valid proof and contract. It is not possible to put what you gave on Credit Card payment or ACH. You will have to make another contract and always it a hassle and get it sighed. Checks You paying and you write it.
Keep Up Checks and Records?
Many Times When any dispute comes, people run around to get the copy of the check for proof.
OnlineCheckWriter.Com Keep up all history and image of checks created and printed and in an advanced searchable way forever. It often happens who writes checks, later clients or IRS says check lost we have not got it.
Even if it lost in the mail you will have proof to show, when and where it issued and all trail and it could be excused.
Even banker can't retrieve a check record once it months or a year old.

Always have proper tool to do business

Whether it is physical or Software

For few bucks do not waste valuable time and add more stress.
It really easy to get routing number and Bank account number to create fake checks and the bank will honour that most of the case. More than 1 Billion Dollar forged checks cleared and unnoticed in US banks in 2017. If you don't dispute in 30 days you will be a victim and many busy people don't often check bank statement one to one.  Integrating Bank with Online Check Writer, it alerts any forged hit in the bank instantly by text for quick action. You can manually also verify cleared check and mark.
It quite often happens running out of Checks. Order it wait for it. It is a headache when you have many bank accounts to print check from
Once sign up with Online Check Writer, you don't need to order checks books anymore. Get blank check papers from any local office supply store like Office Depot, Staple or next day delivery from Amazon.com etc.. and design checks any way you like.
Do you know how much each check leaf cost when you order checks from a bank or third-party company?
When you order checkbook from a bank or third-party people, it is not as cheap as you think. It cost you a lot of money especially when you write a few checks per month. Paying more on top of not able to keep up all the record searchable. Blank check paper cost you around $0.05 for a very good quality. You can even get cheaper if you buy in bulk.
"When you Order Check book, Each Check Leaf Cost You Anywhere from 20 Cents to 45 Cents".
Running out of time and not able to rely on employees?
Many small business owners waste their valuable time and resources writing Checks themselves without relying on others to do business efficiently and focusing on core business matters or making extra time for family and friends.
"Do you know a very high quality of blank check paper cost only $0.05 per leaf? You can even get cheaper if you buy in bulk."
You can add user/employees giving limited access to them ( Limiting Amount, Payee, bank, Cheks) and they will create Checks and deposit slips for you.
Online check writer can get more output out of your employees with proper tracking and limitation keeping trustworthy by the use of the software.
No credit card required. Cancel anytime.
Talk to us, we will make it happen.
We will do it:
1.408.372.7707
Office Hours: Mon to Sun 8am – 8pm CST
Let's Start now for free.
No Credit card. Cancel any time you need
Join With 100 Thousand Plus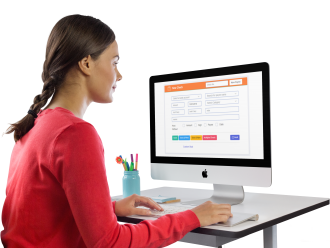 © 2018 Online Check Writer LLC